Here's Why You Struggle with Motivation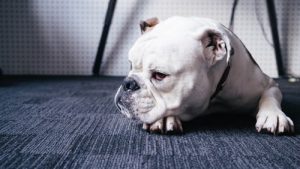 A common complaint among solopreneurs, whether online or off, is that they can't get motivated.
They know what's on their to-do list. It's seared on their conscious. But for some reason, no matter how determined they tell themselves that they are, they still can't get started.
There's a reason for this that's seldom talked about.
It's because they're relying on the wrong thing.
The problem, of course, is that if you rely on the wrong thing, then you'll never get the results that you want.
Let's examine this for a moment.
There are two parts: Motivation and discipline.
What's the difference between the two?
Motivation is intrinsic. It comes from inside. It's what you feel about something, and it's where your purpose comes from.
We talk about "putting your heart" into something.
All that is based on feelings.
Discipline, on the other hand, is extrinsic. It's what you do whether you feel like it or not. It comes from a sense of responsibility, accountability, and often necessity. You exercise it because you have to - because the consequences of failing to do it are too high to ignore.
The people who consistently don't do their work lack discipline.
Instead, they depend on motivation. And the thing is that motivation is often a result; not a cause.
Now you may be motivated to create a plan, build a vision, or imagine a dream, but it takes discipline to make it happen. If you don't feel like it, and you rely on your feelings to fulfill the plan, then it'll never happen.
Agatha Christie, whose books have sold more copies than J K Rowling, once said that "a professional writer writes whether she feels like it or not."
Mortimer J Adler said it like this: "True freedom is impossible without a mind made free by discipline."
Motivation will get you started, but discipline will help you to create the habits you need to follow through.
How do you develop discipline?
This is going to sound like circular reasoning, but I assure you that it's not.
You develop discipline through your will. You simply decide that you're going to do it, and then you do it.
The more you do it, the better you'll get at it, and the easier it will be to stick with it.
You'll always . . . always . . . have a problem doing anything if you wait to feel motivated. Those feelings are more likely to occur at the beginning, when you're in love with whatever it is that you've decided to embark on.
But your feelings are fickle. You can't rely on them, and that's why you have to exercise discipline to do what's required every day if you're going to succeed.
It's up to you.